Benmar Garage fuels Moffat MRT
Mon, 20th Feb 2023
Moffat Mountain Rescue Team are now proud to be fuelled by Benmar Garage!
Moffat MRT would like to take time to thank our new sponsor, Benmar Garage in Moffat, who have very kindly offered to pay the fuel costs for all 3 of our team vehicles over the next two years.
With such a large geographical area covered by Moffat MRT, we can be asked to assist anywhere from Criffel near New Abbey in the south of the region to Tinto in the north. With an average total fuel cost of £3500 per year, this is a significant portion of the teams expenses and we are very thankful Benmar Garage have volunteered to support us.
Our new sponsor will soon have signs added to our team vehicles to spread the word of our partnership and we can't wait to show them off!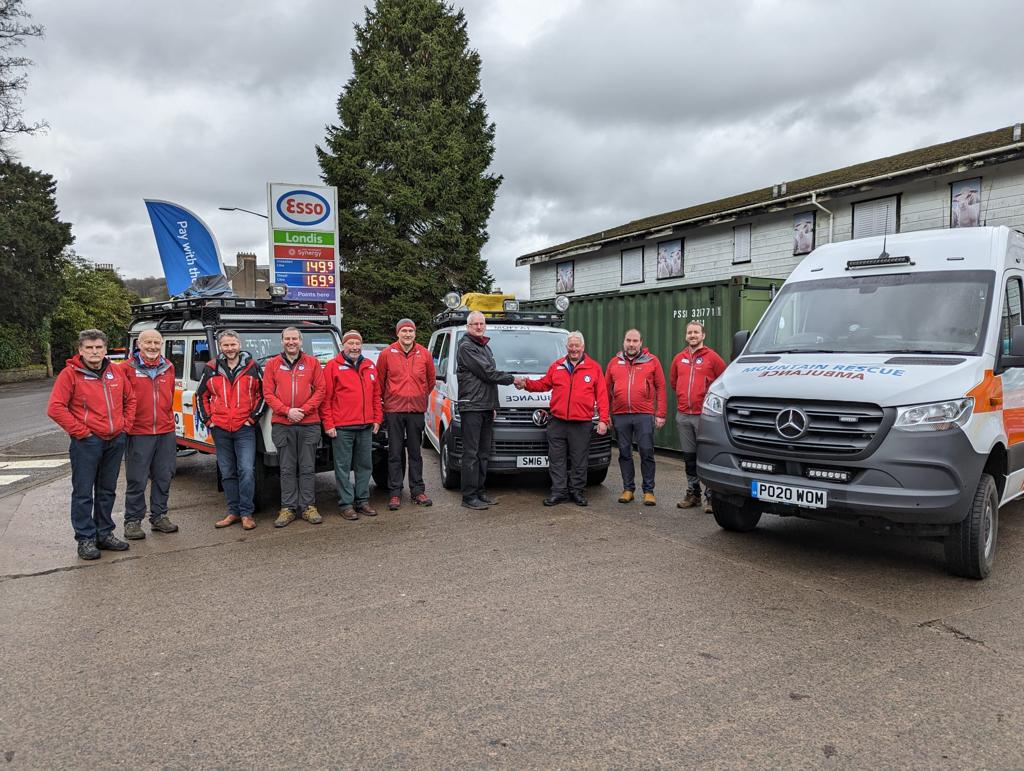 Back to News