Training
The team meet regularly throughout the year, usually on one full weekend day and one evening training session per month. This allows skills to be maintained for the full range of search and rescue missions we have to undertake, often in the full range of weather conditions.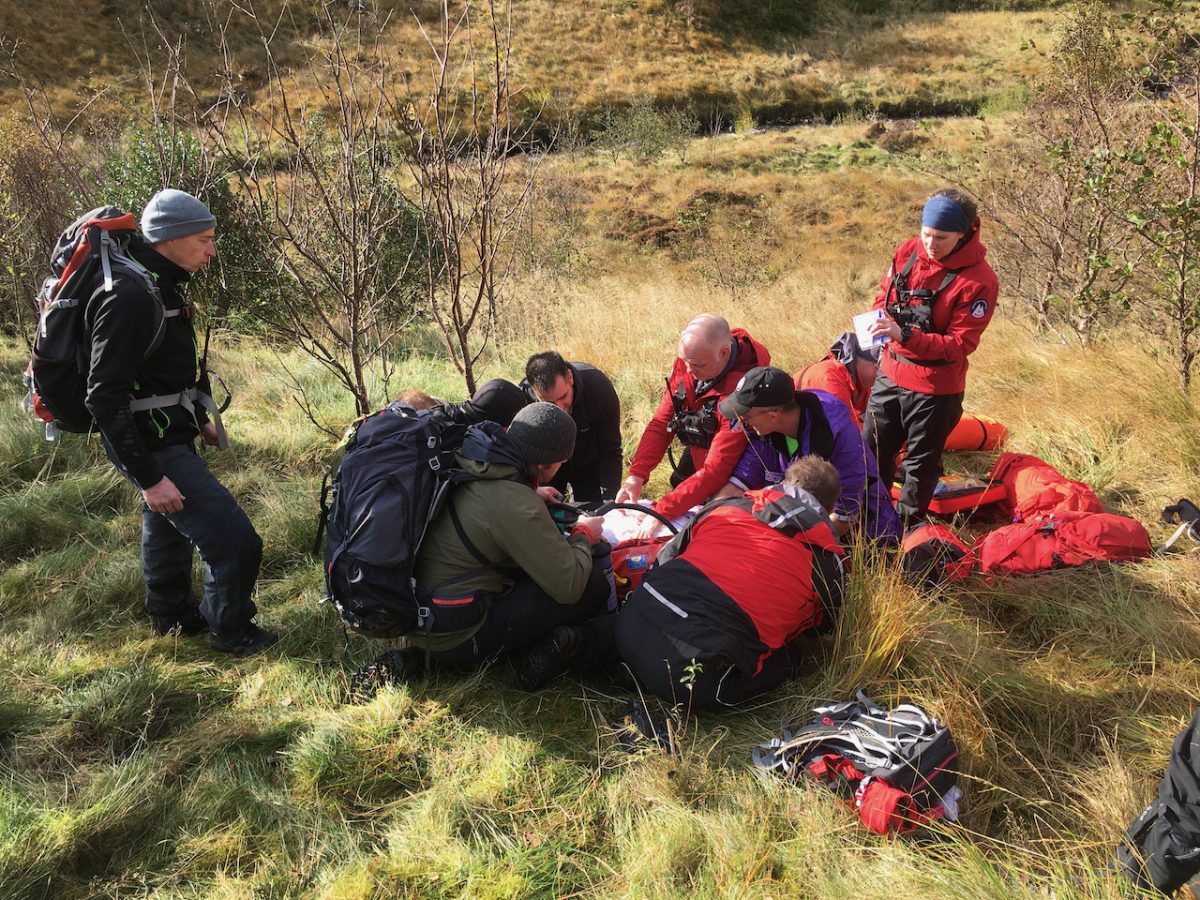 Skills core to Mountain Rescue that require development / practice include:
Teamwork
Navigation (including in poor weather)
Communication and Radio Skills
Search techniques (on the ground and planning / search management)
Ropework and rigging (personal and stretcher safety)
Stretcher handling
First Aid for all members, with the Scottish Mountain Rescue and Mountain Rescue England and Wales national 'Casualty Care' qualification as an optional extra skill
Swift Water Rescue training
Winter Skills including Avalanche safety and rescues
Night searching
4 x 4 driving
Interagency working / working local MRT teams

HM Coastguard (+ helicopter safety)

Search and Rescue Dog Association

Local Police, Ambulance, Fire Service
Ongoing Training
Training is performed both within classroom and the outside, with exercises encompassing a range of skills, within local beauty spots to encourage familiarity with popular visiting areas.
Annually we host a joint exercise with neighbouring teams and Police Scotland, enabling us to practice larger scale operations and link with other teams.
Team members also regularly attend national meetings and courses in association with Scottish Mountain Rescue (weblink) to discuss, develop and bring back specialist skills to share with the team. This allows teams to work together, understand common skills, and stay current with updates in rescue processes.