Equipment
A Mountain Rescue Team relies not only on well-trained members but also the equipment needed to be able to safely perform our Search and Rescue tasks in our area. Safety of the team and our casualties are our primary concern. Our equipment requires careful attention throughout the year, with regular checks to ensure all equipment is safe and ready to use.
Equipment may need replaced following damage or heavy use during operations, medical consumables are used for treating casualties, and some equipment has a set lifespan determined by the manufacturer.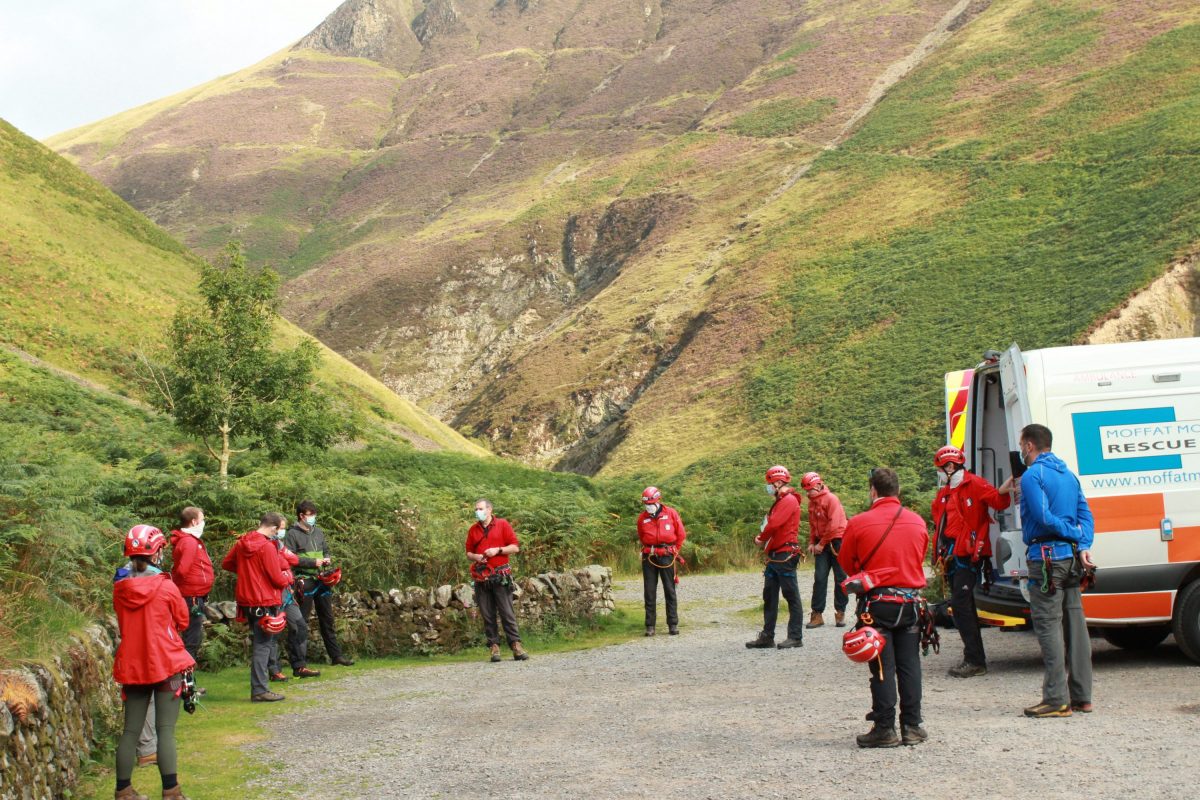 Personal equipment
Equipment supplied by the team to its members to ensure their safety and effectiveness during operations includes:
Radio
First Aid consumables
Searchlights
(Appropriate) rucksack
Personal Protection Equipment including:

Avalanche safety (transceiver / probe / shovel)

Rigging safety (helmet / harness / personal rigging equipment)

Outer waterproof team layers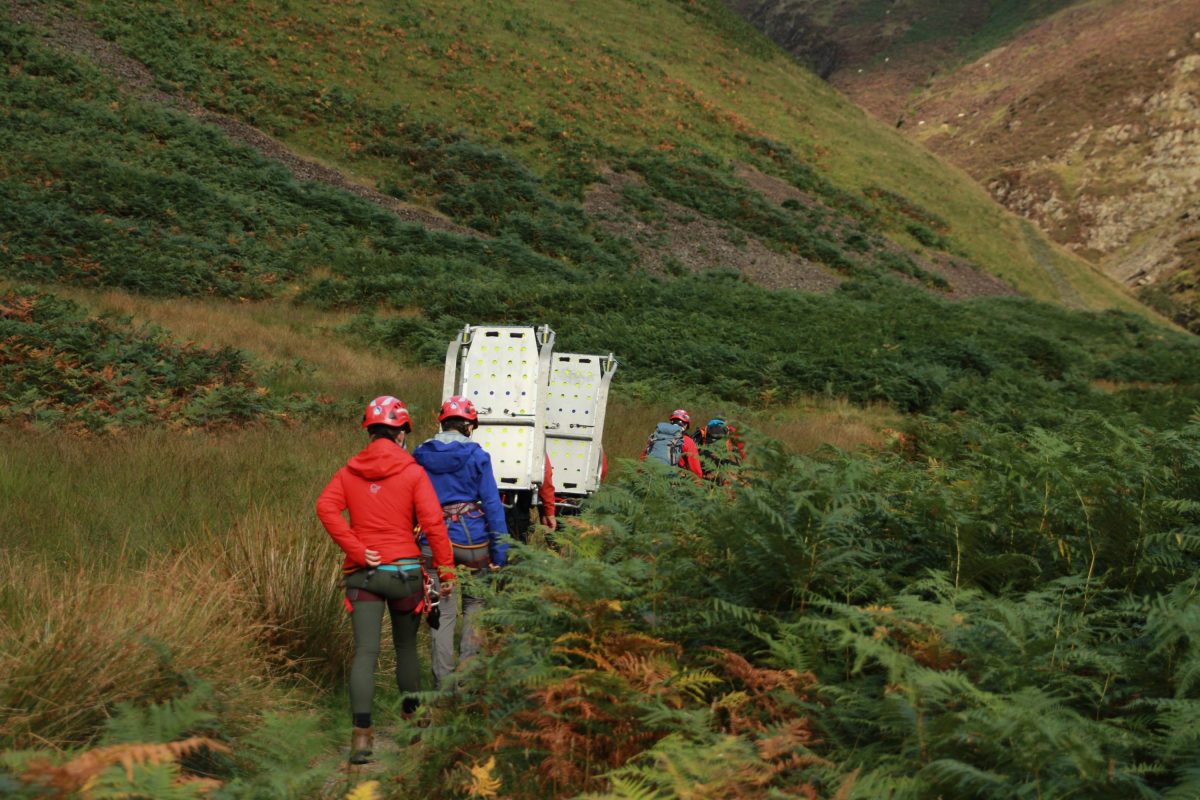 In addition, the team needs to maintain core team equipment such as:
The Base – coordinating operations for local incidents and training – including upkeep of utilities and building maintenance
4 x 4 response vehicles – we use both a custom-modified Land Rover Defender and Volkswagen Transporter
Incident management control vehicle (for incidents outwith our base area)
Medical equipment including defibrillators, immobilisation equipment and casualty care equipment/medicines
Stretchers and casualty insulating bags (essential in the outdoors)
Stretcher rigging equipment (ropes, anchors, belay devices)
Equipment for working with rescue helicopters
Radio network (VHF)
The team fundraises through the year but is also grateful for any donations to assist keeping our personal and team equipment in date and safe to use.
If you wish to fundraise or donate to the team, or participate/contribute to any fundraising events, please contact the secretary, write to the team address or fill in the contact form on the Contact Page. Thank you!