Callout and helicopter rescue on Tinto
Mon, 22nd Feb 2021
At 1730 on Monday 22 February 2021 Police Scotland asked Moffat Mountain Rescue Team to assist the Scottish Ambulance Service with a rescue just short of the Summit of Tinto Hill.
A female walker had fallen and had a suspected lower leg fracture. Paramedics had managed to reach the scene but were unable to move the casualty.
With the assistance of a local farmer a team member was transported to the scene and started to prepare for the arrival of a Coastguard rescue helicopter from Prestwick. The helicopter winched a paramedic to the scene but with reduced visibility the helicopter was forced to land further down the hill.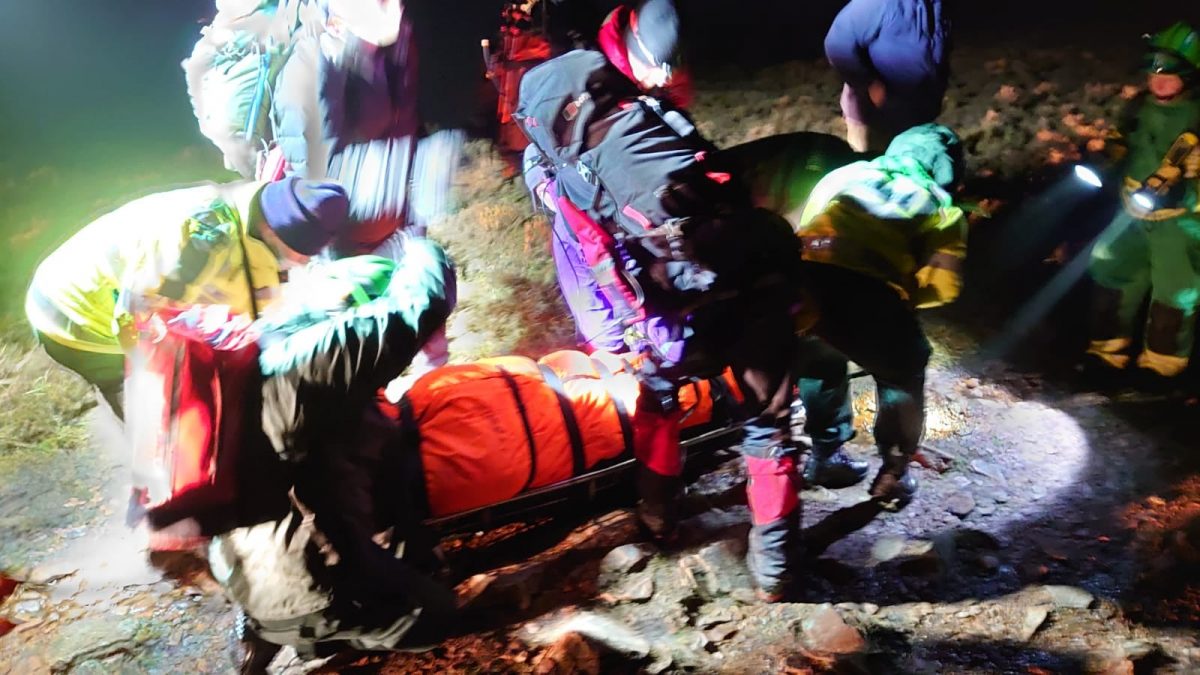 Further mountain rescue team members arrived on scene and assisted the Scottish Ambulance Special Operations Team with a carry of the casualty down the hill to the waiting helicopter.
The helicopter lifted the casualty to the nearest hospital while the rest of the team made their way off the hill and returned to base to prepare the teams equipment for the next callout.
Moffat Mountain Rescue Team are all volunteers, please like and share our Facebook post to let folk know how the team helps the local community.
Back to News