Callout to Knockendoch with HMCG R199
Sat, 1st Oct 2022
At 15:42 on the 1st October, Moffat Mountain Rescue Team were contacted by Police Scotland to assist with the evacuation of a lady with a suspected broken ankle. 'Phone find' technology was used to quickly and accurately locate the casualty and her party near the summit of Knockendoch, near Criffel, south of New Abbey.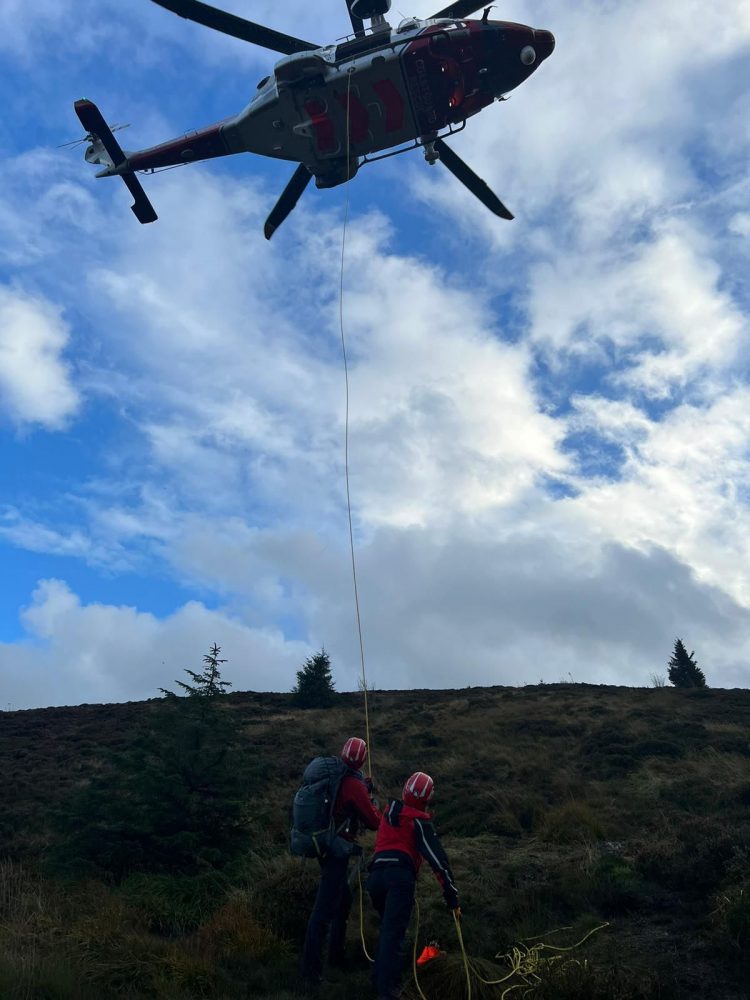 12 Team Members responded along with the Rescue 199 HM Coastguard helicopter team based in Prestwick. Rescue 199 arrived just as team members were making their way up the hill on foot. 2 team members were also airlifted from Sweetheart Abbey directly to the casualty site in the helicopter where they joined 3 team members already with the casualty.
From there MMRT assisted Rescue 199 crew to safely winch the casualty into the helicopter to be taken to hospital.

Team members also assisted to walk the casualty's party safely off the hill.
The team wishes her all the best in her recovery!
Find out more about how the team on pages in this website
Please Like and Share this post using the links above to show how the Moffat Mountain Rescue Team helps the local community!
Follow this link to Scottish Mountain Rescue to learn more about the national organisation or its Facebook page here
Back to News