Casualty stretchered from Culter Fell following a fall
Tue, 12th Sep 2023
At 15:41 on Tuesday 12th September 2023 Moffat Mountain Rescue Team and Tweed Valley Mountain Rescue Team were contacted by Police Scotland to assist in the rescue of a walker who had fallen near the summit of Culter Fell. The area falls on a boundary for all teams and therefore members from all surrounding teams were asked to contribute to the response.
7 members of Moffat MRT, 10 members of Tweed Valley MRT and 5 members of Police Scotland MRT (Strathclyde) attended the scene where the teams worked together to coordinate the incident.
Police Scotland had utilised 'Phone Find' technology to accurately locate the casualty. This was visible to the teams on digital mapping software and helped guide search groups to the casualty's location. Once the teams had arrived at their location they assessed the casualty and managed their injury with a limb splint. Unfortunately due to the nature of the casualty's injury, they required a stretcher evacuation from near the summit.
Members of the MRTs carried equipment including a stretcher and wheel that aids stretcher evacuations up to the casualty's location where they were then packaged safely into the stretcher before being carried from the hillside to Moffat MRT's 4×4 ambulance. The casualty was then transported in the vehicle to rendezvous with a waiting Scottish Ambulance Service vehicle for further treatment and transport to hospital for assessment and management.
All teams wish them all the best in their recovery.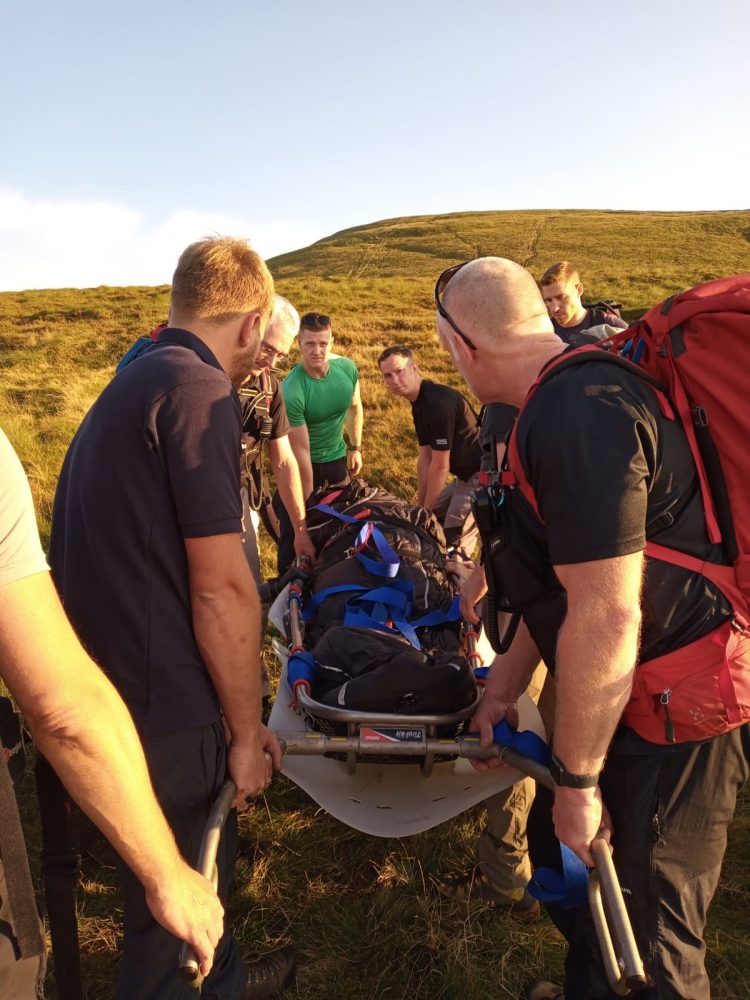 Back to News