Criffel Woodland rescue and new Honesty box
Sun, 4th Oct 2020
At 1330 on 4 October 2020 Dumfries and Galloway Police Division requested the assistance of Moffat Mountain Rescue Team to rescue a walker who had hurt their ankle after a fall on Criffel.10 team members responded and made their way to the casualty site with first aid equipment and a stretcher. After an assessment at the scene by the teams, pain relief was administered while waiting for the rest of the team to bring a stretcher to the scene.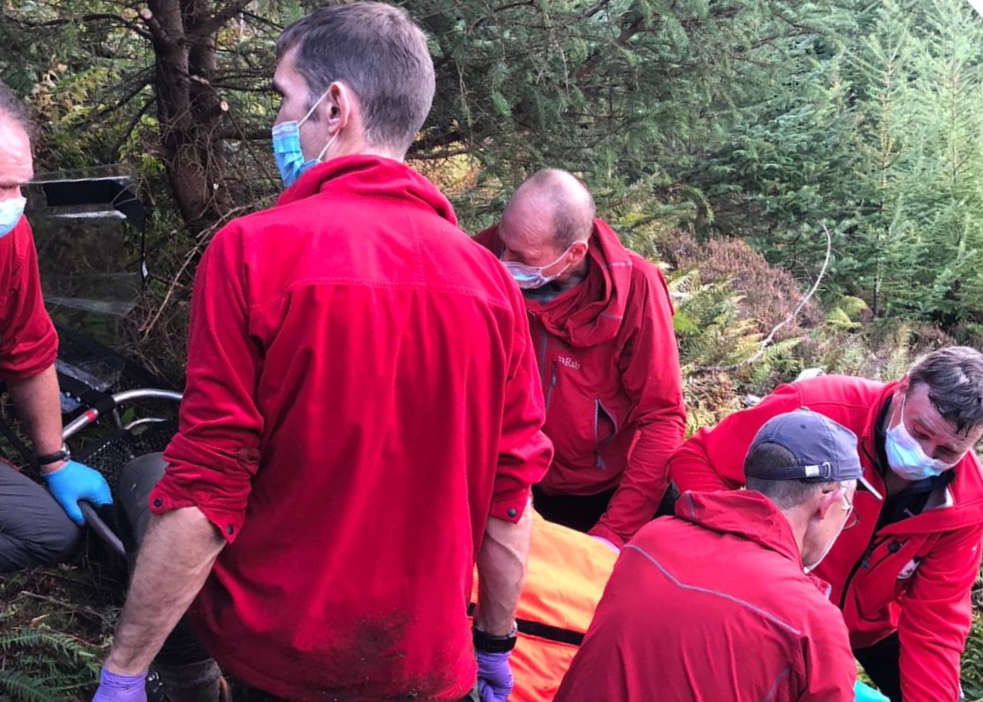 The casualty was in a particularly difficult location on the hill which meant it took a long time to get the equipment required for the carry out to the scene.
The team transferred the casualty to a stretcher and carried the casualty off the hill through some very difficult terrain using a back rope to protect the stretcher on steep ground to a waiting Ambulance.
The casualty was transferred to Dumfries and Galloway Royal Infirmary.
The team finally stood down at 1830, 5 hours after the initial call and then cleaned down all the equipment used on the callout to eliminate and Covid risk.
Since lockdown has finished the team has responded to three incidents on Criffel making it quite a hotspot for the team.
Although a relatively small hill at 1870 feet the ground can be quite challenging in places and is known as an ankle breaker!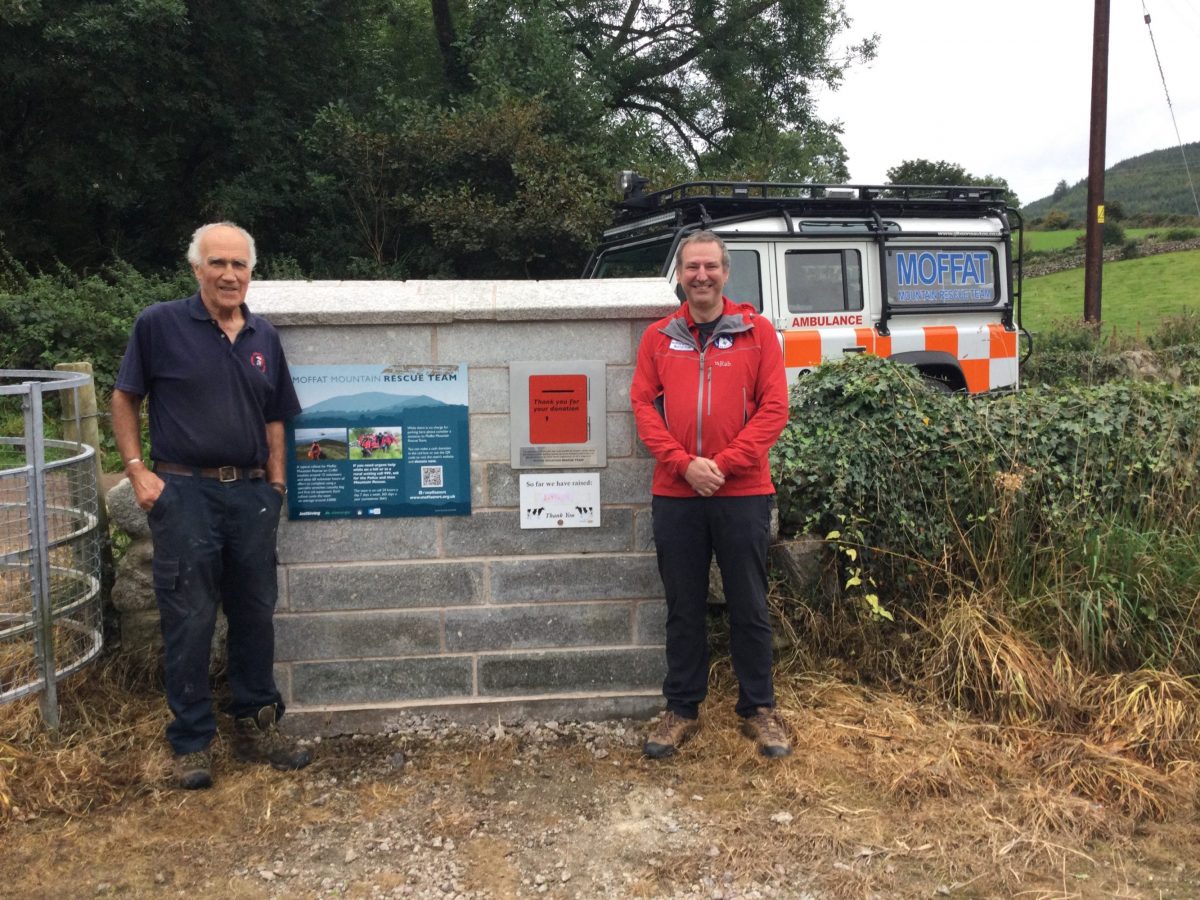 While we were there we met Stewart who built the new honesty box at the Ardwall Mains Car park at Criffel.
Thanks for all the work he put into this and for looking after it on a daily basis!
Back to News