Joint MRT Rescue from Culter Fell
Mon, 21st Aug 2023
At 12:00 on Monday 21st August 2023 Moffat Mountain Rescue Team and Tweed Valley Mountain Rescue Team were contacted by Police Scotland to assist in the rescue of a walker who had fallen near the summit of Culter Fell.
11 members of Moffat MRT and 8 members of Tweed Valley MRT attended the scene where the teams worked together to coordinate the incident.
Police Scotland had utilised 'Phone Find' technology to accurately locate the casualty and their party. A paramedic from Moffat MRT was assisted by a local game keeper to quickly reach the casualty and assess their injuries. Pain relief was administered and the limb splinted, as well as providing thermal protection.
The casualty's party, including two cocker spaniels, was guided from the hillside whilst the remaining members of both MRTs carried equipment including a stretcher and wheel up to the casualty's location. The casualty was packaged safely into the stretcher before being carried from the hillside over a 90 minute period to a waiting Scottish Ambulance Service ambulance.
We wish them all the best in their recovery.
Please like and share our posts to support the team.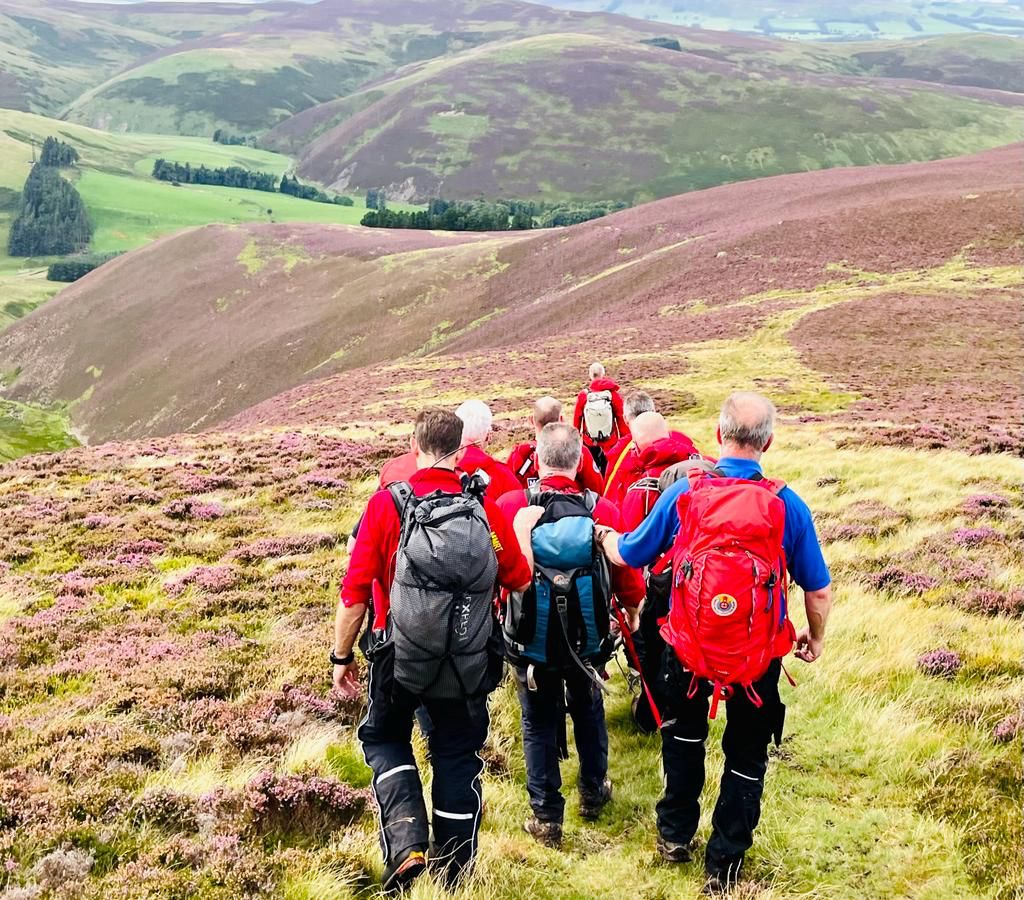 Back to News