Limited Edition Moffat MRT Whisky on sale!
Sat, 21st May 2022
Moffat Mountain Rescue Team has been working with Dark Sky Spirits Ltd over the last few months to produce a 13 year old blended malt whisky to support the work of the team. After costs MMRT will receive the profits from the sale of the whisky, which will go towards the lifesaving work of the team.
Only 50 bottles have been bottled and each are numbered. The first 10 are being sold at a premium price of £100 with the additional funds all going to the rescue team. The remaining 40 bottles, all individually numbered, are on sale at £55.
The bottles have gone on sale via the Dark Sky Spirits online shop and judging by the initial interest are expected to sell out quickly.
Visit the Dark Sky Spirits Online shop to get your hands on a very special bottle!
https://darkskyspirits.com/products/moffat-mountain-rescue-team-13-year-old-blended-malt-scotch-whisky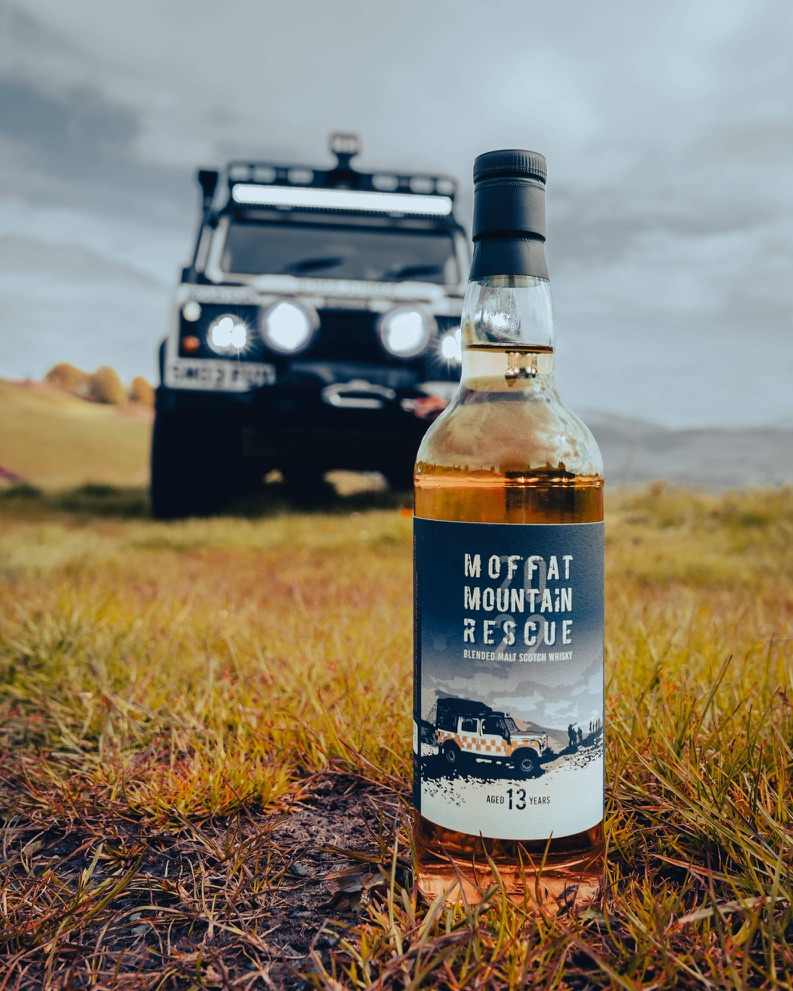 Back to News