MRT assist the community and NHS staff during severe flooding
Sat, 31st Dec 2022
At 1300 on 30 December 2022 Police Scotland asked the team to assist with the response to severe weather in Dumfries and Galloway.
Initially the Team's Land Rover transported district nurses and care workers to visit patients and people in the community who were cut off and needed care as far afield as Moniaive and Lochfoot. After this the team helped transport staff to Dumfries and Galloway Royal Infirmary from Moniaive and Dunscore to be able to get to work.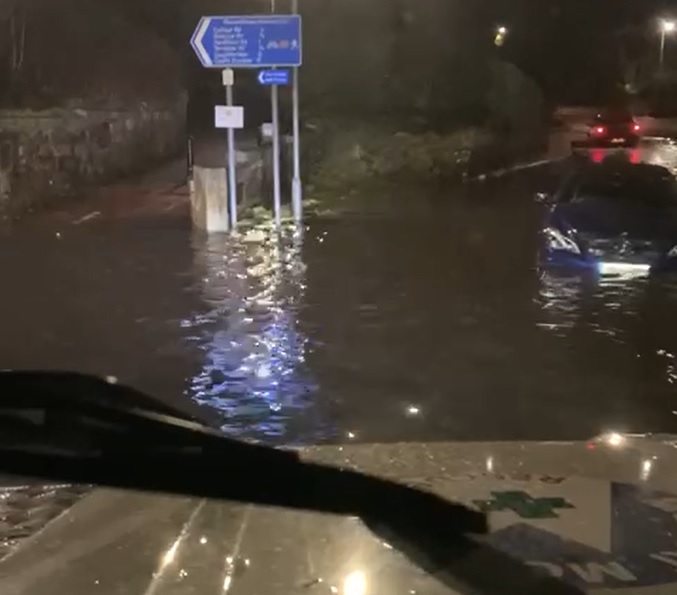 By early evening it became apparent that the Nith was going to rise to a level higher than first thought. The team deployed an additional vehicle and team members to Dumfries. Working with Galloway Mountain Rescue Team's swiftwater responders, Nith Inshore Rescue and HM Coastguard the team responded to flooding incidents at Nunholm, Irongray and Sandside in Dumfries checking on residents and evacuating some to rest centres. Later in the evening the Police Scotland Mountain Rescue Team also joined the response effort and made it to Kirkton to check on the village which had been completely cut off.
The responding teams worked together in the effort to help residents in areas that have seen record flooding levels which included Scottish Fire and Rescue, Police Scotland, A HM Coastguard Helicopter, Dumfries and Galloway Council, NHS Dumfries and Galloway, Scottish Ambulance Service in addition to the responders that the team directly work with.
The team finally stood down in the early hours after a challenging day before returning the team vehicles to base to be made ready for the next callout.
The thoughts of the team are for businesses and residents who have been flooded and we hope they are able to recover quickly.
The team is run entirely by volunteers and is funded mostly by public donations if you think you may be able to help the work of the team please visit our donation page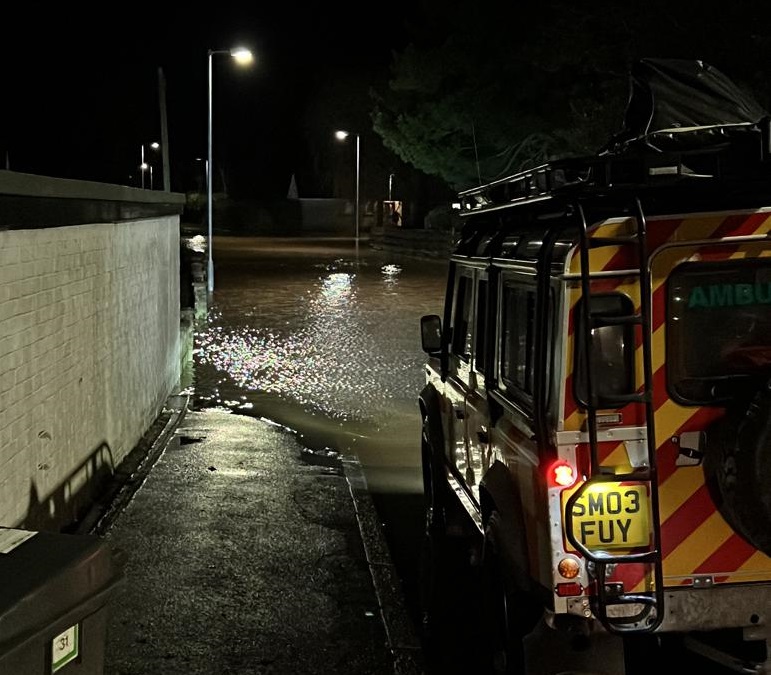 Back to News