Multi-team response to injured walker on Culter Fell
Tue, 24th Jan 2023
At 13:16 on Tuesday 24th January 2023 Moffat MRT were asked to assist Tweed Valley MRT in the extraction of an injured walker from near the summit of Culter Fell near Biggar.
The original call for assistance was made by Police Scotland at 13:06 who were able to use PhoneFind technology to accurately locate the casualty within 2 minutes.
The teams were also joined by Strathclyde Police MRT and HM Coastguard Rescue 199 helicopter as it was quickly determined a long stretcher carry from the hill would be required.  On arrival at the scene the teams were assisted up the hill by local farmers and gamekeepers with quad bikes.  Unfortunately due to cloud cover and poor visibility Rescue 199 was not able to reach the casualty location directly, therefore 17 team members were taken part-way up the hill in 5 waves with the aid of Rescue 199. This shortened the distance required to transport the necessary equipment on foot, with Moffat MRT's paramedic in the first wave.
Upon reaching the casualty, pain relief was administered and the injury managed using a vacuum splint on the hill.  The casualty was then packaged into a vacuum mattress, casualty bag and stretcher before being carried from the hill.  Due to worsening weather conditions it was decided that Rescue 199 would return to base and the casualty would be transported to hospital by road.  All 3 teams therefore worked together to safely evacuate the casualty to the waiting Moffat VW ambulance.  The casualty was then taken in the VW to nearby Coulter where a waiting Scottish Ambulance Service ambulance was able to take over care of casualty. 
The second callout in 4 days for Moffat MRT!
Many of our rescues would not be possible without the aid of public funds to support our costs. If you think you could donate to support Moffat MRT please visit our Donate/Support page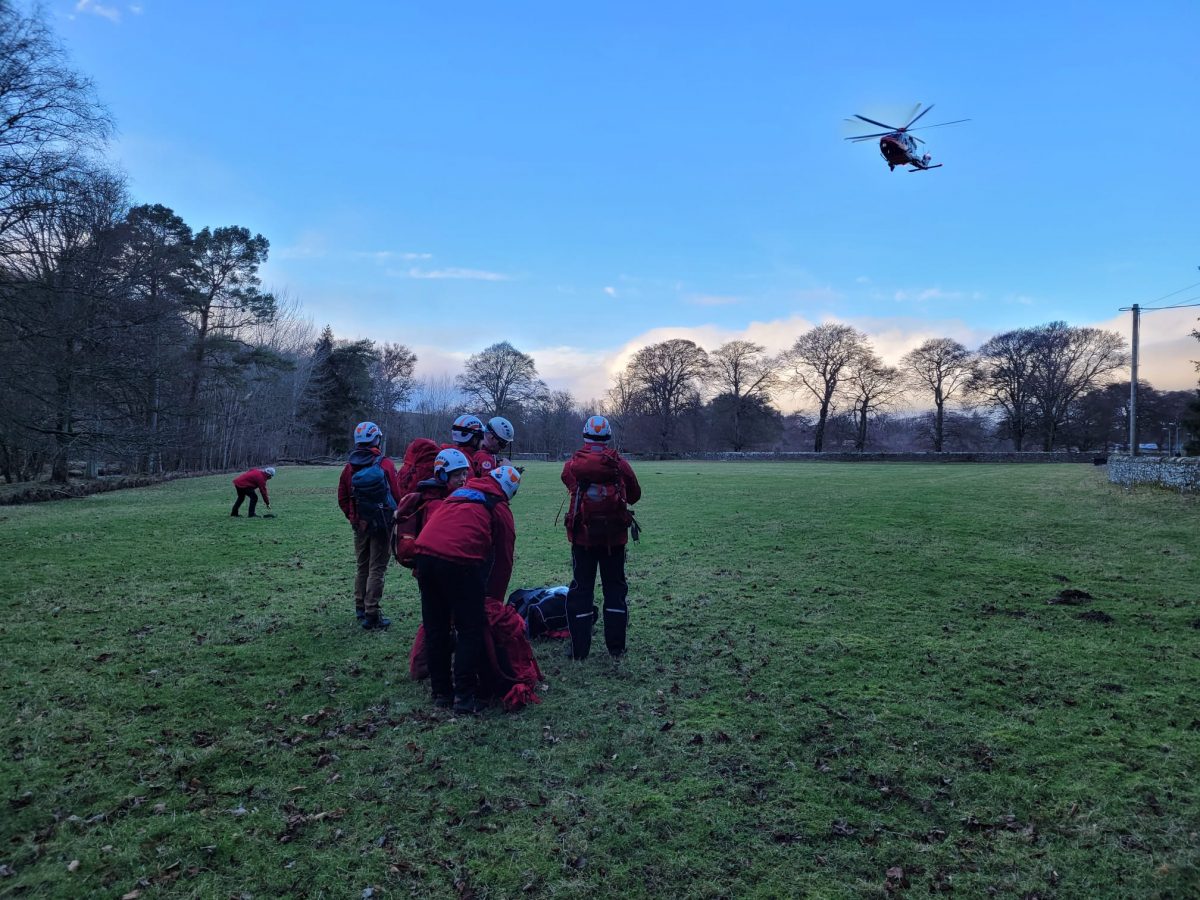 Back to News