Overdue elderly dog walker found 10 hours after setting out
Thu, 1st Dec 2022
At 1645 on the 30th of November 2022, Moffat MRT were called by Police Scotland to assist in the search for a missing elderly gentleman who had not returned from a walk with his dogs earlier in the day near Sanquhar. Temperatures during the day had only been between 1 and 5 degrees C.
14 members of Moffat Mountain Rescue team were joined by Galloway Mountain Rescue, a Drone from the Search and Rescue Aerial Association, Scottish Fire and Rescue, Police Scotland and members of the local community – over 30 searchers were involved in the search.
While extensive searches were ongoing following the missing persons known walking routes, a local farmer located the missing person and his dogs on farmland late in the evening, 10 hours after he was last seen setting out.
The team dispatched the team's casualty carers and paramedic to the location where the casualty was assessed and managed for hypothermia. More team members brought medical equipment and a specialist mountain rescue stretcher to the scene. Once safely packaged the gentleman was evacuated by the team to a waiting ambulance.
The team finally stood down at 2300 before returning the team vehicles to base and made ready for the next callout.
The team is run entirely by volunteers and is funded mostly by public donations – if you think you may be able to help the work of the team please visit our Donation page.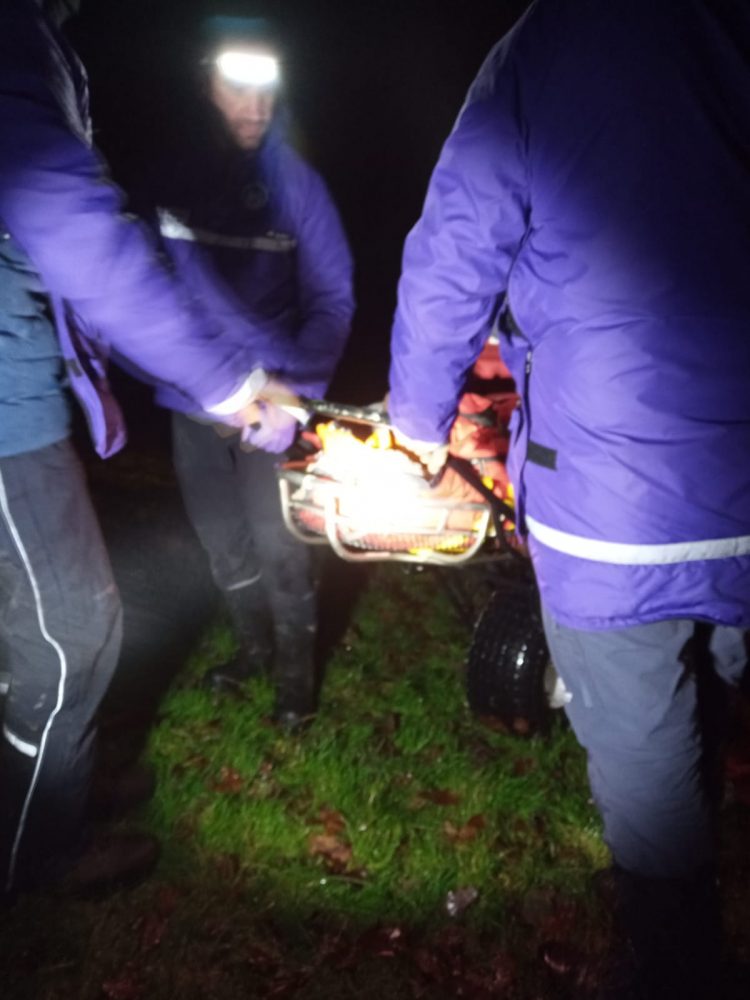 Back to News