Rescue from Criffel Hill
Wed, 29th Jul 2020
At 1330 on 29 July 2020 Dumfries Galloway Police Division requested the assistance of Moffat Mountain Rescue Team to rescue a walker who had hurt their ankle on Knockendoch. This is a part of Criffel Hill near Dumfries.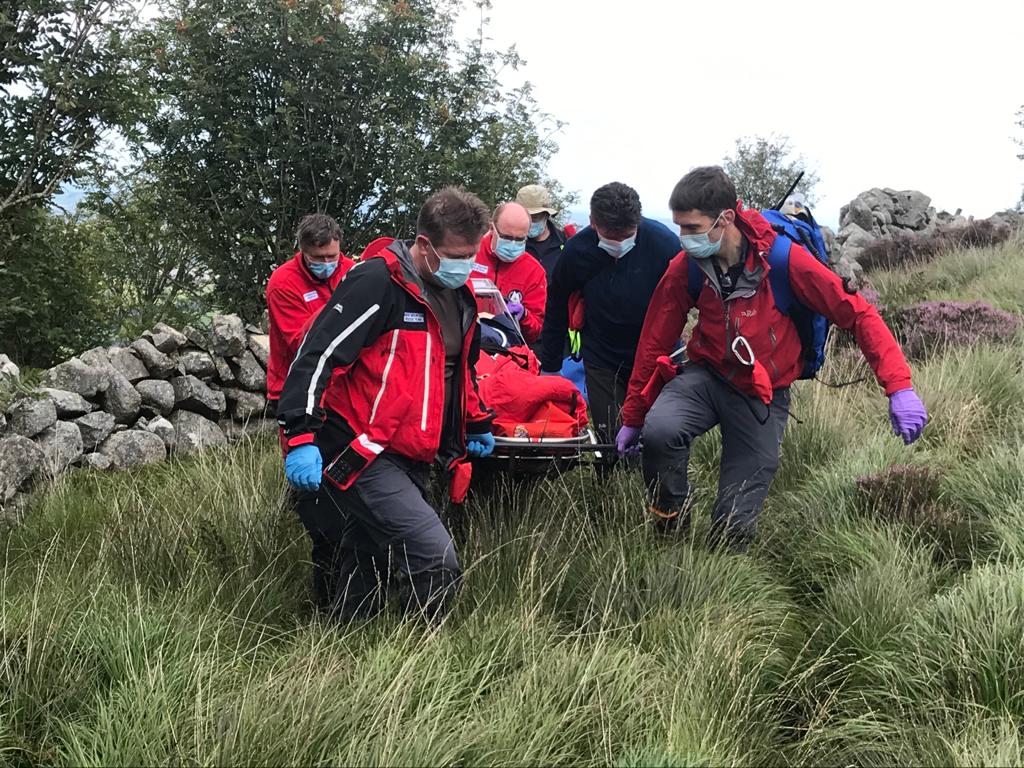 12 team members responded and made their way to the casualty site with first aid equipment and a stretcher. After an assessment at the scene by the teams' Doctor, pain relief was administered while waiting for the rest of the team to bring a stretcher to the scene. The team splinted the casualty's injured ankle and transferred him to a stretcher.
He was carried off the hill using a back rope to protect the stretcher from sudden descent while on steep ground to the team's Volkswagen ambulance.
The casualty was taken to a waiting Scottish Ambulance Service ambulance and transferred to Dumfries and Galloway Royal Infirmary.
The team then cleaned down all the equipment used on the callout to eliminate and Covid risk prior to standing down.
Please share our posts to let folk know how the teams' volunteers help the local community.
Back to News