Three callouts in a day!
Sun, 11th Oct 2020
They Come in Threes!
But not normally all in one day! On Sunday 11 October Moffat Mountain Rescue Team was requested by Scottish Ambulance Service via Police Scotland to assist with three separate incidents in Dumfries and Galloway. The first was to the Crawick Multiverse near Sanquar to assist with the extraction of a man with an injured leg. Fortunately the gentlemen had been carried to the ambulance by Scottish Fire and Rescue Service and the ambulance crew by the time the team arrived on scene.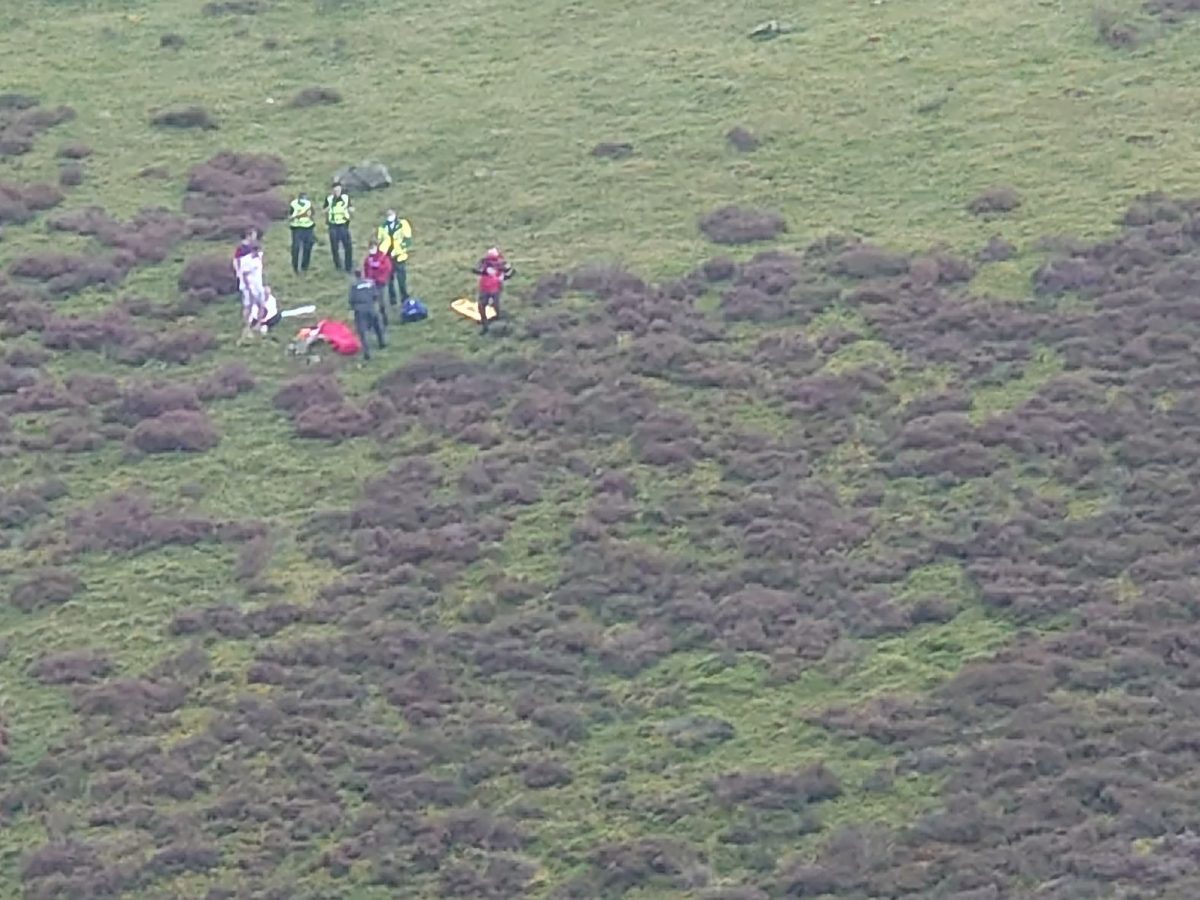 The second incident followed soon after to rescue a lady who had fallen in hills near Wanlockhead and suffered a suspected broken leg. The team deployed 10 team members and a stretcher with a specialist off road wheel to the scene. Once the leg had been stabilised in a splint the casualty was transferred to the teams stretcher which was then back roped down the hill to protect it on the steep ground before a steep ascent to the road and the waiting ambulance.
As the team was cleaning all the equipment to eliminate any Covid risk the third call came in for a male who had fallen from his mountain bike in Ae forest and suffered a pelvic injury. As the team arrived at Ae the ambulance crew had managed to extract the casualty with the help of other mountain bikers and the team finally stood down for the day.
Back to News