Callout to injured paraglider on Tinto
Sat, 19th Nov 2022
At 11:43, Moffat Mountain Rescue Team were contacted by Police Scotland to assist with the recovery of an injured paraglider from near the summit of Tinto Hill. The paraglider had attempted to take off from the summit however had been dragged along the ground in the process resulting in a dislocated knee.
7 members of Moffat MRT were joined by 6 members of Strathclyde Police MRT meeting at Wiston Lodge near Tinto Hill.
From there the teams ascended the hill carrying a stretcher and it's wheel, a rope bag, casualty bag, medicines and splints.
The casualty was given pain relief then safely packaged into the stretcher and a back rope used to lower the stretcher down the hill to a waiting Scottish Ambulance Service crew.
We wish the casualty all the best in their recovery!
Please like and share this post using the links above to show what our volunteers can do to help in our local community.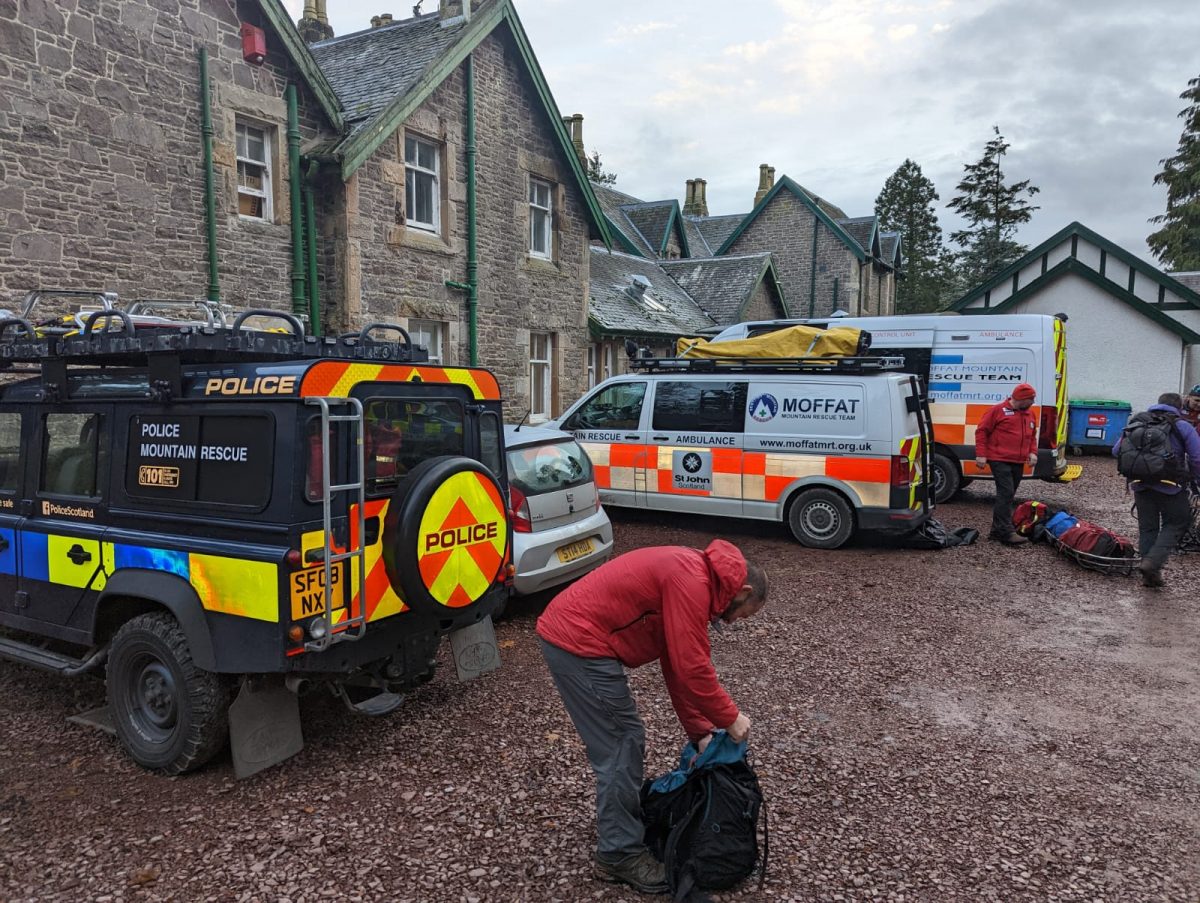 Back to News