Callout to injured walker on the Annandale Way
Mon, 15th May 2023
At 17:10 on Monday 15th May Moffat MRT were asked by Police Scotland to assist in the recovery of an injured walker along the Annandale Way.
The walker was located by Police Scotland using 'Phone Find' technology, with this location being passed on to the 17 team members who attended the scene.
Moffat MRT proceeded to the casualty's location with equipment to aid the team. On arrival the walker was assessed, pain relief administered and safely packaged into a stretcher before being carried from the hillside.
The team was met by the Scottish Ambulance Service who took the casualty on to hospital.
We wish the walker all the best in their recovery.
Rescues like these wouldn't happen without donations from the public to aid in funding our teams costs. Why not take part in our Charity Challenge and raise money for this vital service! All the details you need can be found on our website here.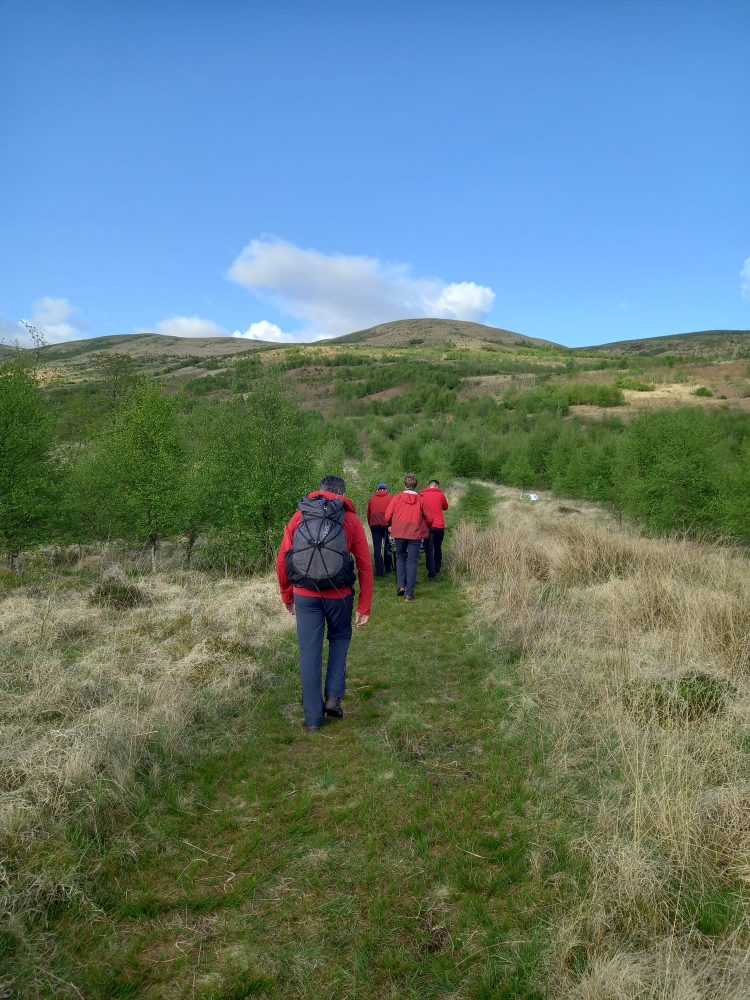 Back to News