Callout to injured walker at Brattleburn Bothy
Sun, 16th Apr 2023
At 12:54 on Sunday 16th April 2023 Moffat MRT received a call from Police Scotland to assist an injured walker near Brattleburn Bothy northwest of Moffat.
Many members of the team were already in the area for team training, also taking place in the Moffat hills, and therefore were able to mount a quick response to the incident.
13 team members travelled to the casualty's location where the walker's injuries were assessed and managed on the hill with pain relief administered and a lower limb splint applied.
The casualty was then packaged into a Casbag and stretcher, then and evacuated to the team's VW Transporter. From here they were taken by road to meet the Scottish Ambulance Service to be conveyed onwards to hospital.
We wish the casualty all the best in their recovery.
A busy day for the members of Moffat MRT!
With our Charity challenge just around the corner, you could help raise money to support our costs by taking part in this fantastic event, details are on our Facebook page and website if you'd like to take part. Alternatively if you are able, please support the team at the Donate page.
Please like and share this post to show what our volunteers can do to help in our local community.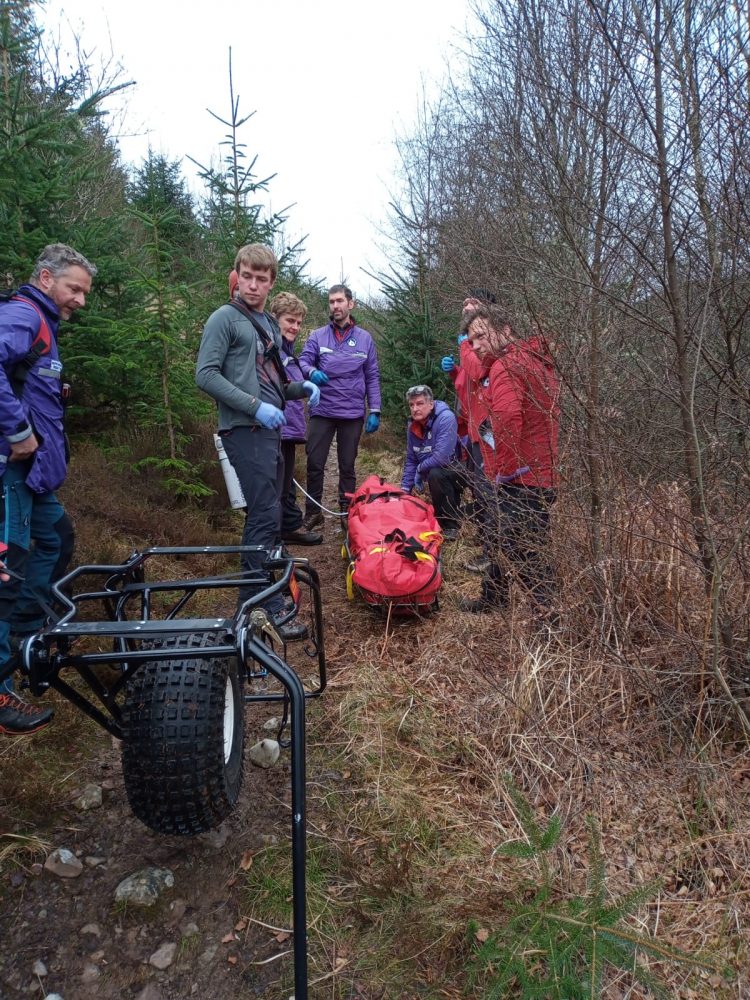 Back to News