WHW Warriors fundraiser after MMRT's 2021 callout
Tue, 17th May 2022
Following a callout for Moffat MRT on the 9th May 2021 to rescue one of their walking party who had sustained an ankle fracture (see link here), the team are very grateful to members of the West Highland Way Warriors who walked the Rob Roy Way recently to raise money for Moffat Mountain Rescue Team.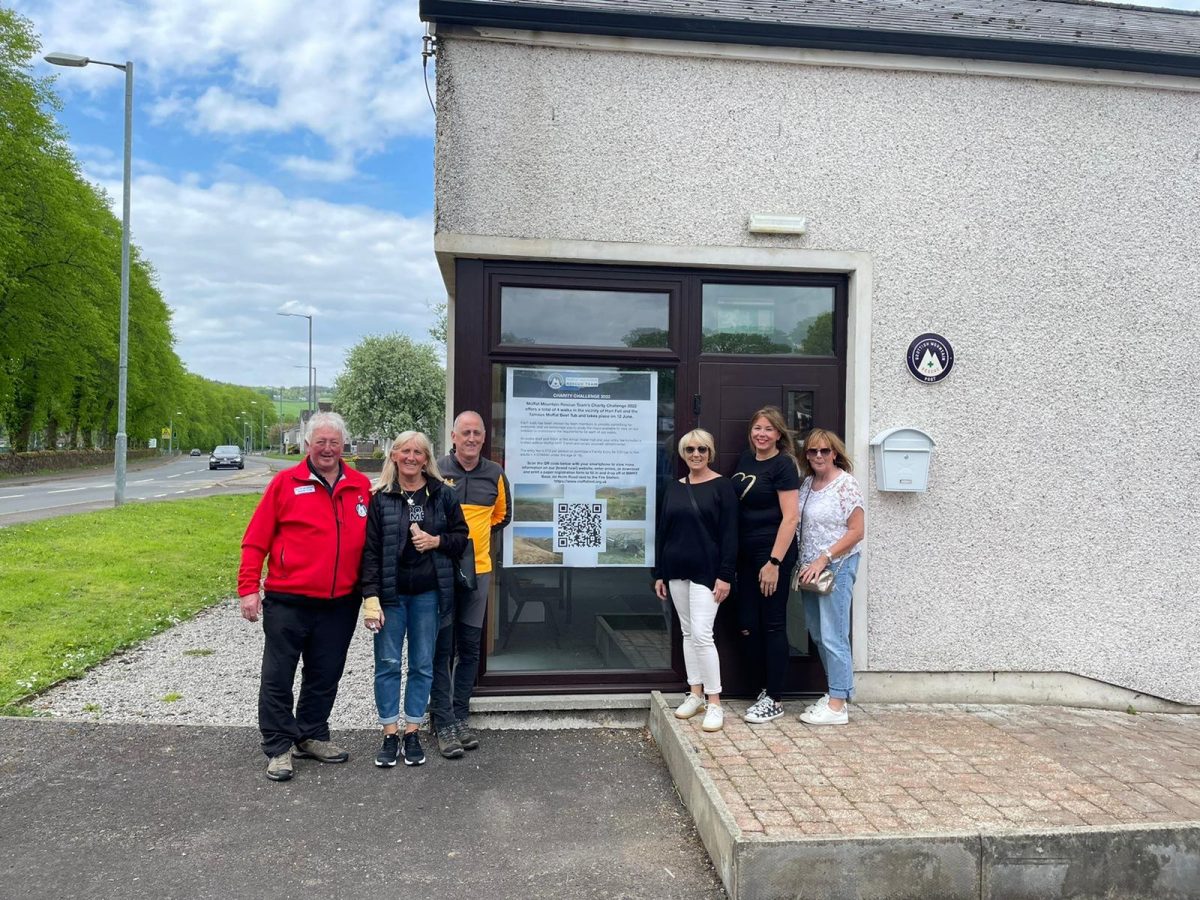 They came to Moffat Mountain Rescue Team Base yesterday to handover a massive £2135 to the team.
Thank you on behalf of all of the team and we hope you enjoyed your day at the base and have all recovered from the Rob Roy Way!
Please like and share this post so more folk know how generous people help the work of Moffat Mountain Rescue.
Back to News